Early adopters grab
Manage everything from feature request to customer feedback
With Grabee, you can collect, organize and prioritize feature requests to better understand customer feedback and use them to inform your product roadmap.
Why use a customer feedback tool?
Building features that your users don't want costs you time & money
Grabee helps you save time & money by creating a product roadmap based on customer feedback and prioritizing features that will have maximum impact and value for your customers.
Increase customer loyalty
Get your customers involved by asking them what they want next and make feel like they're part of the process.
Build features with high impact
Build product backlogs from feature requests, prioritize and identify the highest-impact, highest-urgency features to work on next.
Maintain transparency
Share your product roadmap with customers and let them know what's being built & when it will be released.
Product feedback portal
Feedback boards to collect and manage customer feedback
Collect product & customer feedback, build a product backlog, prioritize features, bring feature requests from multiple sources and sort them based on impact and urgency in feedback boards.
Collect feedback with public or private boards
Bring product feedback from multiple sources
Explore feedback boards
Product Roadmap Tool
Public roadmap to show what you're working on next
Prioritize features based on score
Focus your efforts and make sure that you're spending time building features that matter most.
Communicate progress to customers
Use your product roadmap to communicate progress to customers and key stakeholders.
Explore product roadmap
Coming Soon
Product Changelog & Release Notes
Announce new features with product changelog
Easily communicate your latest product updates with customers right in the app, using rich visual notifications and popup widgets.
Increase feature adoption and engagement
Embed your changelog anywhere on your website
Explore product changelog
Feedback tool features
See all features
All the features of product feedback tool you need to easily centralize product feedback from your customers and use that feedback to build better products.
🔒
Set board privacy
🗳️
Vote on behalf
⌛
Super fast setup
📥
Merge duplicate posts
🌎
Set custom domain
📝
Guest posts
🔒
Set board privacy
🗳️
Vote on behalf
⌛
Super fast setup
📥
Merge duplicate posts
🌎
Set custom domain
📝
Guest posts
💪
Powerful text editor
🎨
Custom brand colors
🖼️
Set OpenGraph image
🌗
Dark/Light theme
🚨
Priority score
💬
Internal comments
💪
Powerful text editor
🎨
Custom brand colors
🖼️
Set OpenGraph image
🌗
Dark/Light theme
🚨
Priority score
💬
Internal comments
Set boards privacy
You can control board privacy, allowing you to control who sees the feedback.
Feature prioritization
Use the data that you've collected on user behavior, customer feedback and feature requests.
Merge duplicate posts
Spot duplicates and merge them together so that your team doesn't have to waste time reading through the same post twice.
Upvotes & Downvotes

Votes helps you see which feedback is popular among your users.

Subscribe users for updates

Subscribe for updates and get notified when there's a change in your product.

Internal comments

Collaborate internally with your team via comments.

Post on behalf

Allows your customer support team to post on behalf of your users.

Hide posts

Hide posts if they're not relevant to your product.

Pin posts & comments

Pin posts and comments so they stay at the top of your board!
Why you should use Grabee?
Build features that are profitable and desired
by your customers
You'll be able to get a better handle on what your customers want from you by using Grabee, which will help you make better product decisions when it comes time to prioritize features in your product roadmap.
Increase profits
Reduce the amount of time it takes to listen to your customers
With our feedback management tool, you can find out what exactly people like, what they don't like and much more.
Note from co-founder
Feedback is the best advisor you'll ever have.
Hi there 👋

Whether you're a SaaS owner or a product manager, everyone wants to save time and money by building the right features that are highly profitable and features that your customers actually need. Sharing your product roadmap with customers can make them feel like they're part of your product.

Make your customers feel like they're on the inside, and that can make them more likely to stick with your product when something new comes along.

If you're building a product that customers can interact with, and if you want to make sure you're building the right product for your audience, then Grabee could be a helpful customer feedback tool to have in your arsenal.

More feature requests = More future sales 💰 💵

Thanks,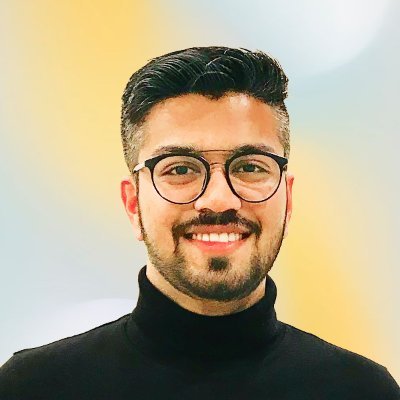 Frequently asked questions
Everything you need to know
If you have anything else you want to ask, reach out to us.
What is Grabee?

Grabee is a product feedback management tool for SaaS, helping you collect and organize feature requests to better understand customer needs and prioritize your roadmap.

Do I need a Credit Card to try Grabee?

No, you don't need to have a credit card to start using Grabee. You can sign up for free with your email address and start collecting customer feedback right away!

Does Grabee offer a free trial?

Yes! You can get started with Grabee by signing up for a 14 day free trial. It's completely free and comes with all the features you need to get started with your customer feedback management.

Do users have to signup to give feedback?

No, they don't! Users can leave feedback anonymously or register and leave their email so that you can reach out if you have questions or concerns about their feedback.

Can I use Grabee as both an internal and a public feedback tool?

Yes! You can use Grabee to collect feedback both from your internal team and from external users. The platform is highly customizable so that you can easily change feedback board privacy that serves your specific needs.

Can I embed a feedback board on my website?

You bet! Grabee allows you to embed a feedback board directly into any page or section of your website, so customers can give their feedback right where they're reading about your product or service.

Can I import Canny.io posts into Grabee?

Yes! Grabee is designed to import all of your old data and keep it organized for you. Just let us know in chat support and we will be happy to help you at no extra cost.

Can I connect my own custom domain?

Yes, you can set up your own custom domain by going to Settings > Custom Domain and adding your domain name there!

Can I whitelabel Grabee?

Yes! Grabee is fully customizable, so you can customize the look and feel of your public portal as well as add company branding. We also have a number of themes available.